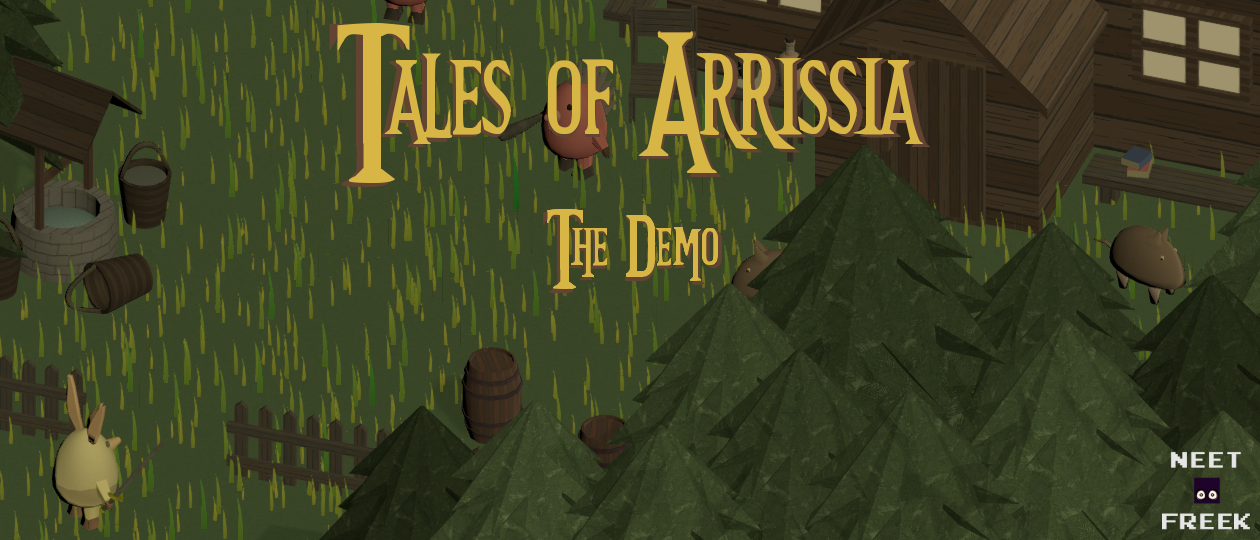 Tales of Arrissia: The Demo
Third round of updates for ToA (and demo). List includes only changes visible in demo.
Bug Fixes:
Fixed invisible/wonky "Loading" message display when loading different levels.
Balance:

Reduced Critical Hit Rating increase per Agility point from +0.8% to +0.5%

General:

Reduced health orb mouse-over size
Meta:

Updated manual to reflect mechanics changes.
Filled out manual text a bit, including missing text.
Get Tales of Arrissia: The Demo